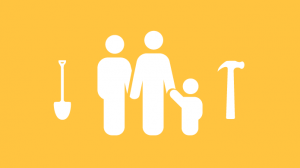 What if a single web service could do the following?
Help you track, monitor, and communicate your program's impacts
Help you use your most important data to constantly strengthen and even re-imagine your programming so that it's accomplishing much more tomorrow than it is today
Help you stay compliant with federal grant requirements from the Corporation for National & Community Service
Instantly alert you when a veteran is in harm's way or is considering suicide
Organizations and government agencies such as the Washington State Department of Veterans Affairs partner with us to accomplish these and other goals.
Contact us to discuss which of these goals you're focused on.  We'll then work with you to determine whether our services might be appropriate for you.  If they're not, we'll help you find a company whose services will help you get what you're looking for.  Your veterans' success is what matters to us most.
Contact Us