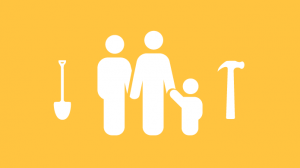 Various types of organizations that deliver tutoring services partner with us: universities, school districts, public libraries, community-based nonprofits, national nonprofits, and state government agencies.
Those organizations lead different types of tutoring programs.
Youth-focused programs range from family literacy, K-12 literacy, math, science and other subjects.
Adult-focused organizations we serve offer programs for both native- and non-native English speakers. Programs range from basic English literacy, to GED classes, workplace literacy, health literacy, and financial literacy.
Leaders of tutoring programs choose to partner with us when they're looking to accomplish one or more of the following goals:
Collecting and reporting data that demonstrates your program's impact at the learner and program-wide levels
Using data to constantly improve programming
Making sure every tutor is equipped with the resources and support to deliver the best services
Building a thriving learning community among your tutors
Creating a culture of intentional reflection, planning, and goal setting among your tutors
Tutoring programs we serve also have the added benefit of tapping their tutors into the largest curated library of strategies and lesson plans that was created strictly for volunteers, service-learners, Federal Work/Study students, and national service members.
Contact us to discuss which of these goals you're focused on. We'll then work with you to determine whether our services might be appropriate for you. If they're not, we'll help you find a company whose services will help you get what you're looking for. Your students' success is what matters most to us.
Contact Us