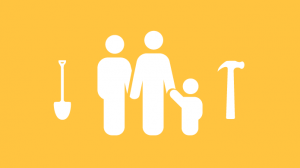 Sports-based youth development programs partner with us when they're looking to address one or more of the following priority areas.
Collecting the data they need to demonstrate impact to funders and community stakeholders
Collecting and using key information to understand how well each program aspect is working for each athlete
Making sure coaches have the support and resources they need to deliver the best services
Building a thriving learning community among coaches
Creating a culture of intentional reflection, planning, and goal setting among coaches
One of our senior team members, Christina Williams Saulter, was the founding Chief Operations Officer of Up2Us's Coach Across America.  While at Coach Across America, Christina led the evaluation and implementation of our services.
Contact us and ask to speak with Christina about her experience of using our services and to discuss which of our services might be appropriate for you.  If they're not, we'll help you find a company whose offerings will help you get what you're looking for.  (We don't believe in forcing our services on every organization that connects with us.)
Contact Us