About us
Meet a Few Clients.
American Red Cross

---

"I keep this word document on my desktop that is 'Things I would do if I had the time,' and no joke, America Learns has afforded me with the opportunity to LOOK at the list and even tackle a couple of the projects."

—Betsy Laakso, AmeriCorps Program Director

Coach Across America

---

"It provides us with customized reports that we can't get anywhere else. It isn't confusing for our members or our site supervisors."

—Caitlin Barrett, Assistant Director

Watsonville Public Library

---

"America Learns serves two critical purposes for our program: It provides an easy method for tracking all statistics (including special requirements for funders), and it provides instant support to our volunteers."

— Toni Notar, Director

UECC AmeriCorps at UC Riverside

---

"America Learns has been a tremendous benefit to my program, both from the timesheets side and the reflection log side... We like the time savings associated with electronically tracking member time and activity. We also like that the member reflection logs are highly customizable so we can quickly access not only the data that we require for our AmeriCorps reports, but also the anecdotal data, the members' stories that we might otherwise miss..."

—Josh Maher, Program Director

Share Our Strength

---

"The time and attendance data that we are able to capture through America Learns helps us operate more efficiently, creating more time for our AmeriCorps members and supervisors to serve the people who need us most – our Cooking Matters participants!"

—Hayley Beers, Operations Manager

Monterey County Free Libraries

---

"America Learns allows us to stretch our small staff to serve more learners than ever before."

— Leslie Payne, Managing Librarian for Special Services

Literacy AmeriCorps Palm Beach County

---

"You have incredible customer service and have been most helpful, friendly and great to work with!!"

— Audrey McDonough, Director

Energy Corps

---

"The America Learns philosophy is in alignment with our desire to create a positive, formative experience for our members through their service terms. We believe that through reflection and tracking progress towards goals, members will be able to provide more effective service during their terms and come away with a richer experience when their terms are complete."

—Holly Hill, National Coordinator
Our Truth
Social impact organizations become more effective when they have simpler, smarter tools to measure, monitor, and improve service delivery.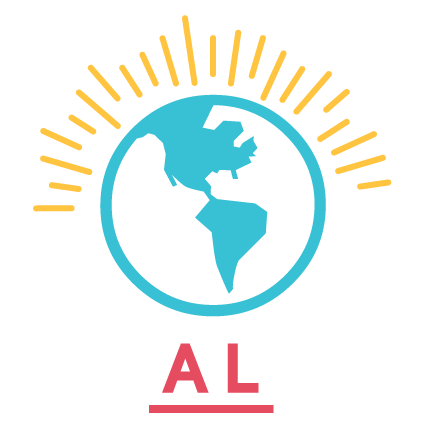 We make the process of collecting, tracking, organizing, and reporting data a non-issue. We're obsessed with helping you use that information to share and advance your impact.

Our work reaches back to the 1990s, when our founder was volunteering as a tutor and mentor with a small nonprofit — an organization that didn't always have the capacity to track impact, use data, or provide timely support to its volunteers.  As a result, the children being served weren't receiving quality services.
So we began our work with a focus on tutoring and mentoring programs, making sure that those programs gain the capacity to collect and use their most important information so that the children they're serving truly thrive.
In 2007, we began expanding our practices to include adult education, disaster relief, nutrition, conservation, veterans services, grantmaking impact, and other areas.  To date, we've been fortunate to serve organizations operating in all 50 U.S. states, all U.S. territories, and 19 other countries.
Accomplishing Specific Goals
Our clients have one or more goals when they decide to use an Impact Suite or ask for our guidance.  Here are the most common:
Collecting, organizing, and reporting data more efficiently

Making data accessible, understandable, and useful to people in the office and in the field

Learning what's working, what isn't, and why

Understanding why pre- and post-test results are the way they are

Determining who you're moving the needle for (i.e., which sub-group of clients or beneficiaries is benefiting most from your services and why)

Using data to constantly improve service design and service delivery

Becoming more confident in talking about the impact you're making

Making sure stakeholders are always aware of your successes

Ensuring that people on the ground are delivering the best services

Providing targeted, personalized support to each person delivering services

Making your program more competitive for grants and large donors

Staying compliant with government grants

Reducing or eliminating time spent manipulating CSV or Excel files

Building a more reflective culture

Managing personnel records of staff, volunteers, and clients
Bill Clinton recognized our work in Giving: How Each of Us Can Change the World.  The book Creating Good Work named our CEO among the world's leading social entrepreneurs.  Our work has also been written about by the Center for WhatWorks, the U.S. Department of Education, and Campus Compact, among others.

Our Team Leaders
Gary Kosman
Founder & CEO
gary @ americalearns.net
Gary founded America Learns in 2003 after serving as a tutor and mentor during college. Since that time, he has served as an Echoing Green Fellow and was recently highlighted in the book, Creating Good Work: 25 of the World's Leading Social Entrepreneurs Help You Build a Healthy Economy. In 2007, former President Bill Clinton recognized Gary and America Learns in the bestseller, Giving: How Each of Us Can Change the World.  When Gary isn't focused on America Learns, you can find him practicing yoga, volunteering with Centro Latino for Literacy, training his dog, or helping young entrepreneurs turn their dreams into realities.
Christina Williams Saulter
Chief Customer Officer
christina @ americalearns.net
As a two-time AmeriCorps member (NCCC and VISTA), program director for a youth development organization (America SCORES Cleveland), and as the former Program Director for an AmeriCorps National Direct (Coach Across America), Christina brings a ton of experience to the America Learns community. She studied poetry at Indiana University Purdue University of Indianapolis, and when she's not finding creative ways to make service more fun and meaningful, she can be found somewhere beautiful with a weather-proof notebook and pen.
Allison Micali
Director, Customer Impact and Performance
allison @ americalearns.net
As an AmeriCorps and service-learning enthusiast for quite some time now, Allison joins the America Learns team after running and starting up several youth development AmeriCorps programs in the NYC area.  She has a broad base of knowledge regarding member recruitment, program management, development, and implementation.  Allison was also one of the first people to ever use the timesheets module of the AmeriCorps Impact Suite.  When she's not working, she's chasing after her two small children, two small dogs, and trying to find time to write or read a good book.
Alex Huitink
User Experience and User Interface Lead
alex @ americalearns.net
Alex leads the User Experience and User Interface Design efforts at America Learns. He is deeply passionate about creating the best user-centered designs, always challenging himself to create experiences that lead our clients feel truly cared for. Alex is professionally trained in the field of User Experience and is a graduate of the User Experience Design Immersive program at General Assembly. When he is not working on meaningful solutions to design challenges, he can be found honing his illustration skills, traveling to new places, or cheering on his favorite sports teams.
Rajni Goli
Engineering Lead: New Feature Development
Rajni leads our team of ten web service engineers and designers who focus on developing new features for the Impact Suites.  Our team has grown rapidly over the past couple of years, and Rajni has been and continues to be an incredible leader for us as the Impact Suites have gained key CRM-focused functions. We're so lucky to have her.
Ritu Shukla
Engineering Lead: Quality Assurance
Ritu leads our team of web service engineers who focus on quality assurance — making sure that the Impact Suites are bug-free, secure, and are running as quickly as possible.  If you ever need somebody to solve a puzzle for you, she's your person.